As a new mom, Cardi B has made it very clear that her top priorities center around her husband Offset and their baby daughter, Kulture. While Bardi's total devotion to motherhood is nothing to throw shade at, her recent decision to back out of her spot on Bruno Mars' "24k Magic" tour is suspect AF.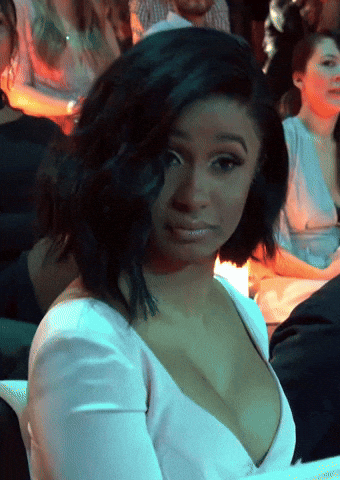 Unsurprisingly, Bardi hopped onto her favorite social media platform to deliver the blow to her fans.
Cardi B backed out of her tour with Bruno Mars
"As of today I've decided I won't be joining Bruno on tour this Fall. I thought that after giving birth to my daughter that 6 weeks would be enough time for me to recover mentally and physically," wrote the "I Like It" rapper. "I also thought that I'd be able to bring her with me on tour, but I think I underestimated this whole mommy thing."
At first glance, Cardi B's announcement to abandon her commitment to Mars and ticket holders seems like a no-brainer. However, Bardi's pre-delivery claims that she wouldn't disappoint her fans were obviously not as serious as she led on.
"I'm doing the Bruno Mars tour," Bardi assured her fans during an April 2018 appearance on "The Tonight Show Starring Jimmy Fallon." "I'm taking my baby with me, c'mon."
Understandably, the #BardiGang is up in arms over their favorite record-breaking rapper going back on her word.
Cardi B can't finish the tour with Bruno Mars. Dropped the bag and fumbled it.

— Lou Manoti (@chemdav214) July 27, 2018
Honestly, what TF was Cardi B thinking? That she would pop her baby out and begin a grueling travel/performance schedule just weeks later?
Cardi B really thought it would be a good idea to bring her 6 week old baby on a country-wide tour? pic.twitter.com/INwQs1Fwwc

— Candace ✨ (@Candace_Imani) July 27, 2018
Biting off more than you can chew is one thing, but swearing up and down that you won't disappoint your fans is a completely different situation. Here's to hoping Bardi's staying power survives this massive letdown.