It's open season for Blac Chyna drag sessions. As much as I can't stand the reality star's money-grubbing, sneaky-ass dedication to securing the bag no matter whom she hurts, I'm never happy to see Chyna on the receiving end of another one of her mother's targeted rants.
The drama with Blac Chyna and Tokyo Toni is heartbreaking and uncomfortable to witness. Your mom ain't supposed to do you like that.

— Lupita's bath water (@Sandy_Cheeksss) July 31, 2018
While I'm definitely team #KarJenner in the headline-making battle between Chyna and her ex-baby daddy Rob Kardashian, I can still tip my hat to sis for the little she's been able to accomplish without the help of the high-profile men she's been with.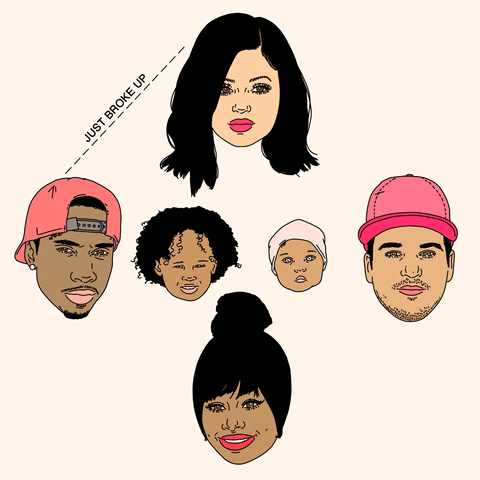 Unfortunately for the former stripper, Chyna's mother is now out for blood and ready to drag her daughter's name in ANY way that she can.
Blac Chyna doesn't deserve her mother's verbal abuse
Chyna's issues with her mother Tokyo Toni have reached a breaking point. In the latest installment of her escalating social media rants aimed at her daughter, Toni reached a new low by claiming that the birth of her own flesh and blood was a "mistake."
"Blac Chyna, the name I gave you was Angela Renee. The disrespect that you have been giving me for the past quite a few years, I've tolerated it because I'm your mama, you the only child. But you better keep in mind I'm a bad bitch," said Toni, readying herself to deliver one final savage low blow.
https://www.instagram.com/p/Bl0jrfvlLxC/
"F— birthing you, bitch. That was a mistake, just happened to come into play," added Chyna's mother. "You was a statutory rape baby."
Ouch. You can slam Chyna's come-up all you want, but to say that she actually doesn't deserve to be alive? That's taking ANY feud way too far, let alone a beef between a mother and her daughter.
BlacChyna's mom is really miserable &toxic asf. That shit sad, how you mad cause she won't let you see your grand kids but you're literally on IG calling her out her name saying she was a mistake. Weirdass hoe man. Mother or not I'm not respecting nobody that ain't respecting me.

— gherbyaira . 🥀🍯 (@_frenchyyy) July 29, 2018
Judging from Toni's many expletive-filled rants aimed at her only child, Chyna is clearly doing the right thing by keeping King Cairo and Dream Kardashian away from her toxic influence. While the Lashed CEO may be a walking, talking example of sleeping one's way to the top and a certified man-eater, she also doesn't deserve to have a situation that she had no control over used against her.